Image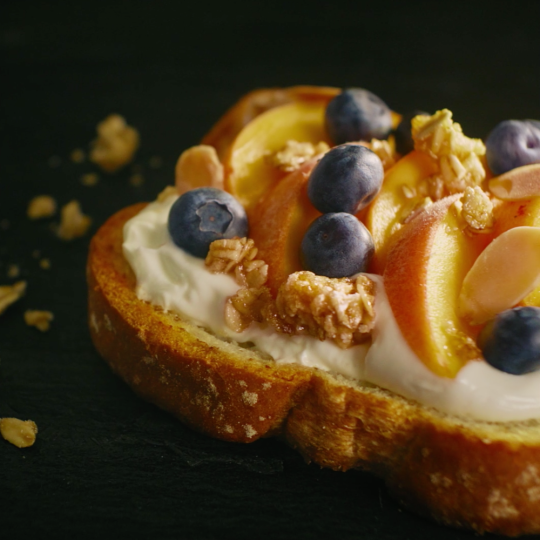 Breakfast Toast with Seasonal Berries
Ingredients
4 Slices of Villaggio® Artesano™ White Bread
Honey yogurt (see below)
1/2 Cup (125ml) Blueberries
2 Fresh peaches, sliced
1/2 Cup (125ml) Granola
Honey for drizzle

Honey yogurt

1 Cup (250ml) Greek yogurt
1 Tbsp (15ml) Honey
1/4 Tsp (2ml) Cinnamon
1/8 Tsp (1ml) Nutmeg
Directions
In a bowl, whisk together all the ingredients for the honey yogurt until smooth. Make it ahead of time and refrigerate it for up to 3 days.
Toast 4 slices of white bread and spread honey yogurt evenly over all. Top with blueberries, peach slices, and granola. Drizzle with honey.
Serve immediately and Enjoy!