Image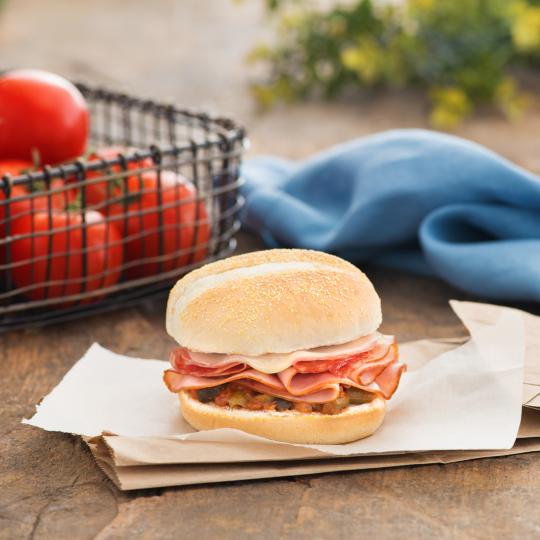 Easy Grilled Muffuletta Sandwich
This Italian-inspired Easy Grilled Muffuletta Sandwich is served on a Villaggio® Crustini Hamburger Buns and assembled with all the classic toppings. For something different, simply switch up the fixings with any of your favourite deli meats and cheeses. Serves eight.
Ingredients
8 Villaggio® Crustini Hamburger Buns
1 cup (250 mL) antipasto spread
16 slices ham
16 slices genoa salami
16 slices provolone cheese
Directions
Preheat grill to medium-high heat.
Spread bottom bun halves with some antipasto spread.
Top with 2 slices each ham, salami and provolone.
Cap with top buns halves.
Wrap each sandwich in foil. Grill for 5 to 6 minutes per side or until cheese melts. Serve immediately.
If serving for less people, divide accordingly.
Tips: Substitute any combination of deli meats and cheeses. Try spicy salami, smoked turkey or roast beef. For cheeses, try mozzarella or cheddar cheese.