Image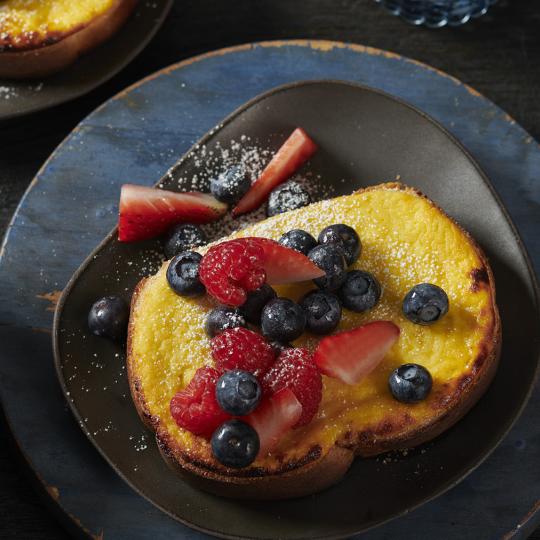 Yogurt Crème Brûlée Toast
Ingredients
4 Slices of Villaggio Artesano® Original White Bread
2 Cups (500g) Greek Yogurt
4 Egg Yolks
1/2 Cup (125g) Sugar
1 Tsp (5g) Vanilla Bean
2 Cup (500g) Berries

*Prepared in Air Fryer
Directions
Preheat the Air-fryer to 425°F.


With the back of a large spoon, press or indent the 4 slices of bread to make a well, however, make sure the edges are kept intact to hold the custard.

Mix the yogurt and egg yolks together, with a sprinkle of sugar, reserving the majority of the sugar for later use.

Add in the vanilla and gently whisk together.

Evenly divide and spoon the custard mixture onto each slice of bread surface.

Sprinkle with the reserved sugar

Bake in Air Fryer for approximately 5-10 mins. or until golden brown and the sugar has caramelized.

Top with the berries and enjoy!