Image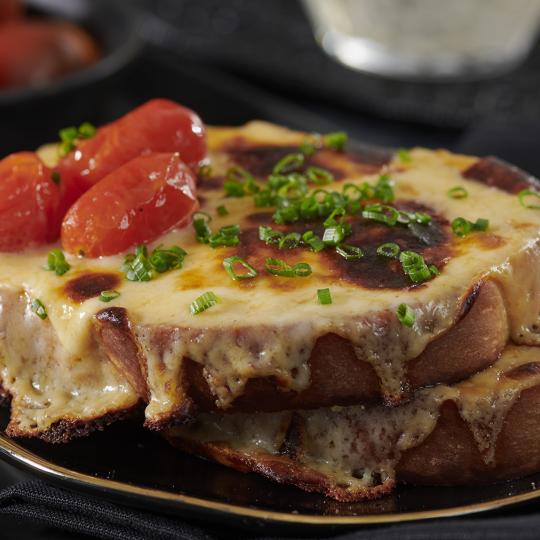 Ingredients
4 Slices of Villaggio Artesano® Original White Bread
350g Aged Canadian Cheddar
2 Tbsp Stout OR Milk
1 Tsp Mustard Powder
Dash Tabasco
1 Tsp Worcestershire Sauce
1/4 Cup Chives -- Chopped
6 Cherry / Grape Tomatoes
1 Tbsp Olive Oil
Salt & Pepper, to taste
Directions
Preheat the Broiler or Toaster Oven.
Over low heat, into a small pot add the cheese, stout, mustard powder, Tabasco, and Worcestershire.
Cook and stir until the cheese has melted and all the ingredients have been incorporated.
Set aside and allow to cool.
Run the 4 slices of bread under a broiler to toast one side only.
Toss the cherry/grape tomatoes with some olive oil.
Spread the rarebit over the untoasted side, spread the tomatoes in the same pan, then, brown the bread under a broiler till bubbly and toasty brown, and the tomatoes are cooked, for approximately 1-15 mins.
Sprinkle with chopped chives and serve with roasted cherry or grape tomatoes.